PQA Plus
In 2007, Pork Quality Assurance evolved into Pork Quality Assurance Plus (PQA Plus)to reflect increasing customer and consumer interest in the way food animals are raised. PQA Plus was built as a continuous improvement program. Maintaining its food safety tradition to ensure that U.S. pork products continue to be recognized domestically and internationally as the highest quality and safest available, it also provides information to ensure producers can measure, track and continuously improve animal wellbeing. With PQA Plus, pork producers have another tool to demonstrate that they are socially responsible. The PQA Plus program achieves its goals through:
Producer training by a certified PQA Plus advisor which results in the producer receiving PQA Plus certification
An objective assessment of on-farm animal well-being which, when combined with the education of the producer through PQA Plus certification, results in the farm receiving PQA Plus site status.
A PQA Plus survey designed to evaluate the implementation of PQA Plus in the industry. Survey results are used to identify opportunities for improvement of the program's information and delivery.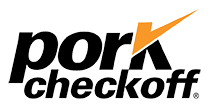 Questions, comments, feedback? Contact Dr. Tim Safranski (573) 884-7994